Free Shipping on All Orders of $50 or more!
*Regarding COVID-19:
Rest assured! PurpleFish is run solely by the owner. All items are packed in a COVID-free environment and shipped directly to you and will not come in contact with anyone other than the owner and the postal worker. Thank you for supporting small businesses at this time!
What is trending for Fall/Winter 2023 in kidswear?
Thanks for asking! Fall has so much variety to offer! Think fun fall colors, with varied textures and layering. Here are a few of the trends going into fall and winter for 2023:
Leaves
Fall Animals such as fox, squirrel, deer and hedgehog
Animal Prints in fall colors
Geometric Shapes in Fall Colors.
Colors for fall are the same ones as for adults, but just less intense. Go with:
Olve Green,
Burnt Orange,
Mustard Yellow,
Warm Pink
Terracotta and Rust
Add neutral tones such as white, cream, and browns and you will have the essentials for creating a cohesive and eye catching outfit for your child as they head for the school bus!
Metallics are very on trend this fall. Pretty colors with a metallic sheen are trending in the children's market.  Think irridescent metallic leggings, shiny pink, silver and gold! Who does not like a little shine in their day! Kids do!
Dresses are always an important part of a girl's' wardrobe and this season is no different. Ruffled dresses of Boho Vintage Vibe are trending. So are puffy sleeves on dresses. Speaking of vintage, checks with a retro look, are hot, as are florals for winter, and colorful tulle skirts with T-shirts.
Last but not least, denim is timeless. Think a denim jacket with patches! Did I mention patched clothing is very big this season.
Thanks for listening and now it is time to GO SHOPPING!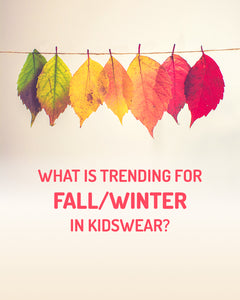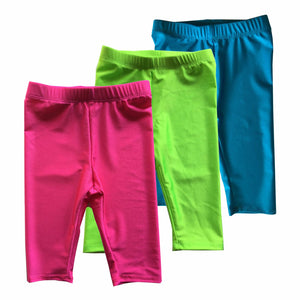 Why Buy from PurpleFish
When you buy an item from PurpleFish, you know you are buying a better quality product that is made right here in Chicago! From our leggings, to now our fleece wear and hand made three layer pleated, quilter cotton masks, PurpleFish is a boutique company that does not produce huge stock in any one style. When an item is sold out, it may be gone forever! Our fabric is hand-selected and purchased in smaller batches to create limited runs. We can keep our prices down because we have eliminated the middle man. We are a direct to consumer company. We do extensive market research and strive to keep our patterns in trend with the style and look of the season. PurpleFish supports small business and supports its local community by giving back to a food bank that supplies food insecure families in its county. If you truly want a unique look, shop PurpleFish.  Remember...not all clothing is created equal!  Go for the best!  You and your kids deserve it!